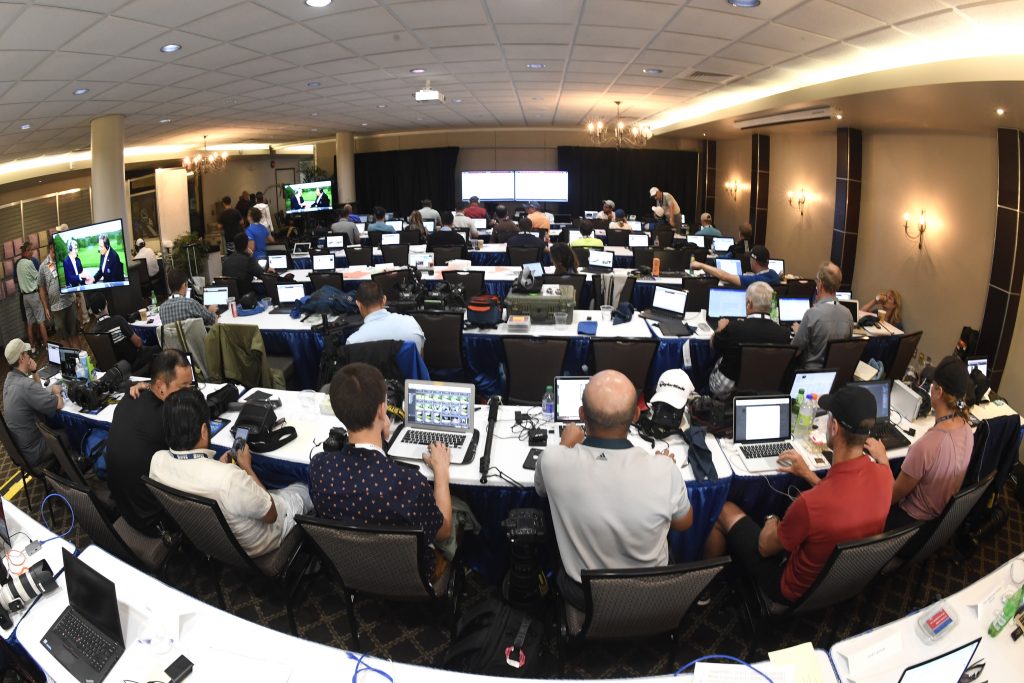 Media Credentials
MEDIA CREDENTIAL REQUESTS ARE NOW BEING ACCEPTED FOR THE 2022 RBC CANADIAN OPEN.
Any media interested in covering the event on-site must apply in advance for media credentials. Media who do not have proper credentials authorized by Golf Canada will not be allowed to work on-site during the week of the championship.
Criteria for credential approvals remain unchanged from previous years:
Application for credentials must be submitted in advance by the department editor or director from a recognized media outlet.
Media credentials will be issued to working media only and under no circumstances will be provided for use as personal tournament passes. Use of credentials for purposes other than tournament coverage will result in the credentials being revoked.
No freelance writers, photographers or broadcasters will receive accreditation unless a letter accompanies their application from the outlet assigning them to tournament coverage.
Credentials are non-transferable and must be claimed by the person to whom accreditation was originally granted.
All credentials must be applied for and approved prior to the commencement of the tournament.
Your editor/director will receive an e-mail confirming receipt of the credential application. Following approval by Golf Canada, the editor/director will be sent a notice of acceptance and a detailed information package including credentials and parking passes for his/her staff assigned to cover the event.
You will receive confirmation of the request shortly after submitting.
If you have any questions regarding media credentials, please contact Sarah Marcucci at smarcucci@golfcanada.ca or 905-330-7997.
Media Guide
Click below to view our media guide.
Player Performance Book
A Player Performances Book detailing player statistics from 1904 onward.
Electronic Press Kit
Golf Canada's Electronic Press Kit includes downloadable video, audio and interview transcripts.
Golf Canada Media Contact
Dan Pino
Senior Director, Communications
dpino@golfcanada.ca